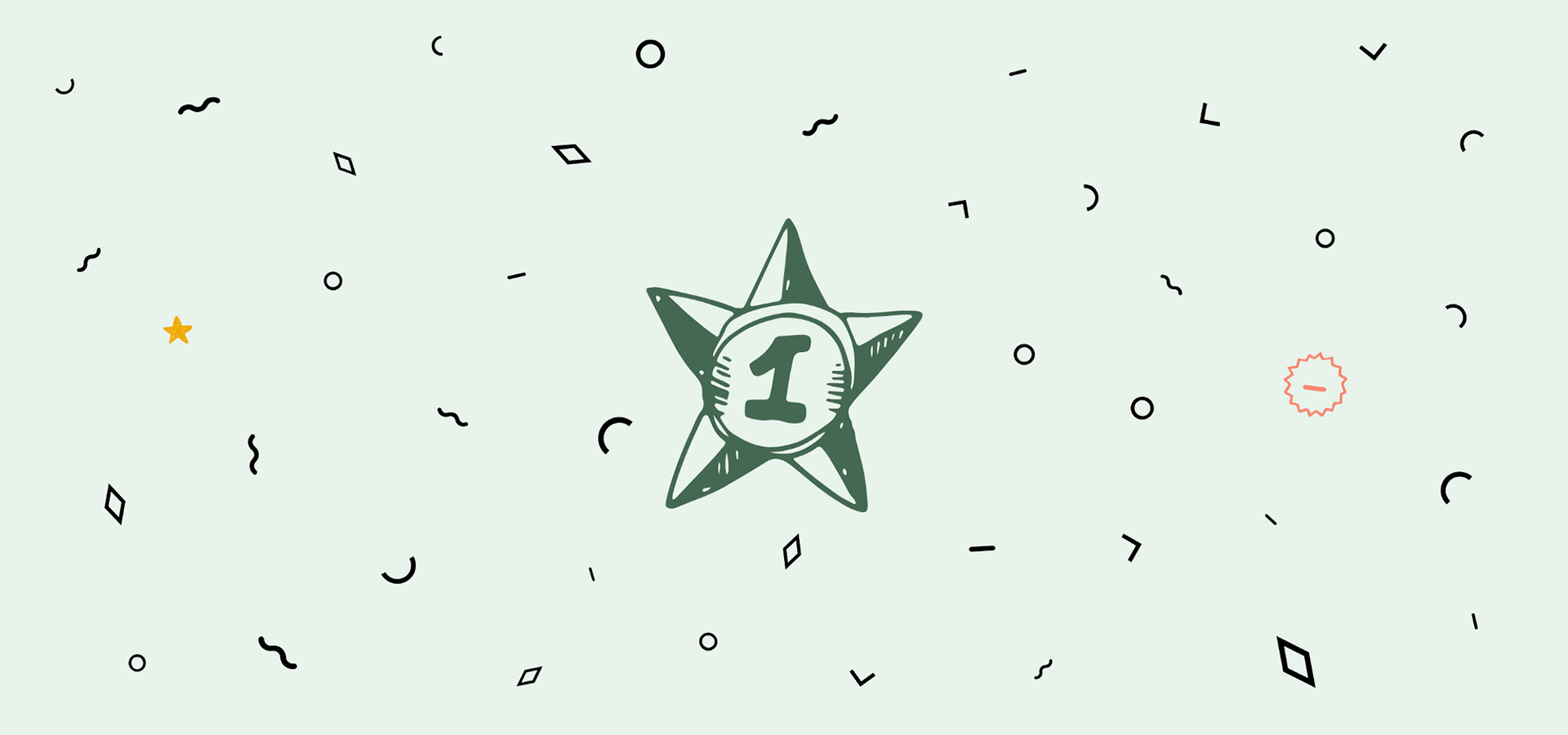 Improving your design skills works pretty much the same way as improving in any other department: By investing a lot of time and energy. You have to keep in mind that all the great designers started as beginners, and in time, they reached this level of skill due to their determination and hard work. So I guess it is safe to say that you have to play the long game here, and having patience is the key ingredient.
"I never dreamed of success. I worked for it."- Estée Lauder
Everything is moving so fast and if you want to be at the top of the list, you have to master concepts like grid theory, color theory, typography, layout and alignment, and human-computer interaction. People tend to have a specific way to interact with virtual products and your job is to create a place for them where they feel comfortable. In order to do that, you need to study their behavior in different circumstances and understand how they think and what they are looking for when using a product.
Online courses are a great place for you to learn new things. Also, having a teacher that will go over certain tasks step by step will make the learning process faster and easier. There are many places where you can find online courses. Most of them are paid, but there are some free ones as well. I will link a few great platforms where you will find a large variety of tutorials.
Practice by recreating designs
Recreating existing designs will help you get a sense of the spacing, fonts, dimensions, colors, etc. As long as you don't sell those designs and you do this only for practice purposes it is not a problem. Ask yourself questions that will help you realize what is so special about that design, analyze it. Focus on specific design elements like navigation bars, buttons, colors, etc.
Recreate the settings pages from Twitter (Web — Desktop)
Choose a browser size and make print screens of the pages you choose to copy. I recommend the standard laptop size of 1366 x 768 px because it is the most used one. The second option would be 1920 x 1080 px. You can use Sizer for that.
Start recreating each element on top of those screen shots. Doing this a bunch of times will help you develop a sense of how things should look like
Freelancing is a great way to experience new things and get out of your comfort zone. What way can be better for improving your skills if not accepting new challenges, adapt and practice new design styles?
More than gaining extra experience, freelancing will also help you learn how to communicate with clients, organize your time and deal with challenging problems that require revisions.
There are a lot of freelancing platforms out there, but here are some good ones that can give you a head start:
Share your work for feedback
Another important way of improving your skills is to receive constructive criticism from other designers. Sometimes it is difficult to see the problems in your own projects, and it is not a shameful thing to ask for others opinion and help, even the best do this. Besides asking for valuable feedback, what will really help you learn new techniques, design trends, and new ideas, is to teach other designers and give feedback. Essentially, the action of teaching others a skill is actually a great way to learn that skill yourself.
To give and receive feedback, here are some great platforms for designers where you can get comments on your designs & gather feedback:
Being a designer is, in fact, an iterative process of constantly improving your skills and knowledge, by reading a lot and practicing every day. Share with others what you've learned, accept the criticism and use it to your advantage in order to become better at what you do. Making mistakes is an essential part of how you strengthen your techniques and improve your skills.