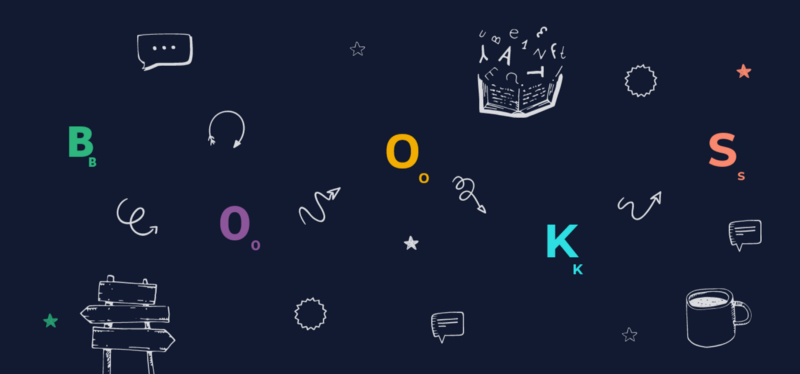 I know that reading books is not the first priority on a designer's list. Or the most fun thing for that matter. You are busy with projects, tasks… actually designing stuff, right? Well, even though it may not be the first choice as an activity to do in your spare time, I think it's important to recognize it's value.
That being said, below you will find a list of 10 books for product designers that will help you take your skills to the next level.
A powerful and inspiring book from the founders of IDEO, the award-winning design firm, on unleashing the creativity that lies within each and every one of us.
Too often, companies and individuals assume that creativity and innovation are the domain of the 'creative types'. But two of the foremost experts in innovation, design and creativity on the planet show us that each and every one of us is creative.
In an entertaining and inspiring narrative that draws on countless stories from their work at IDEO, and with many of the world's top companies and design firms, David and Tom Kelley identify the principles and strategies that will allow us to tap into our creative potential in our work lives, and in our personal lives, allow us to think outside the box in terms of how we approach and solve problems.
'Creative Confidence' is a book that will help each of us be more productive and successful in our lives and in our careers.
Why do disproved urban legends persist? How do you keep letting newspapers and clickbait sites lure you in with their headlines? And why do you remember complicated stories but not complicated facts?
Over ten years of study, Chip and Dan Heath have discovered how we latch on to information hooks. Packed full of case histories and incredible anecdotes, it shows:
- how an Australian scientist convinced the world he'd discovered the cause of stomach ulcers by drinking a glass filled with bacteria
- how a gifted sports reporter got people to watch a football match by showing them the outside of the stadium
- how pitches like 'Jaws on a spaceship' (Alien) and 'Die Hard on a bus' (Speed) convince movie execs to invest gigantic sums even when they know nothing else about the project
As entertaining as it is informative, this is a timely exploration of a fascinating human behavior. At the same time, by demonstrating strategies like the 'Velcro Theory of Memory' and 'curiosity gaps', it offers superbly practical insights.
Made to Stick uses cutting-edge insight to help you ensure that what you say is understood, remembered and, most importantly, acted upon.
Since Don't Make Me Think was first published in 2000, hundreds of thousands of Web designers and developers have relied on usability guru Steve Krug's guide to help them understand the principles of intuitive navigation and information design. Witty, commonsensical, and eminently practical, it's one of the best-loved and most recommended books on the subject.
Now Steve returns with a fresh perspective to reexamine the principles that made Don't Make Me Think a classic–with updated examples and a new chapter on mobile usability. And it's still short, profusely illustrated…and best of all–fun to read.
If you've read it before, you'll rediscover what made Don't Make Me Think so essential to Web designers and developers around the world. If you've never read it, you'll see why so many people have said it should be required reading for anyone working on Web sites.
"After reading it over a couple of hours and putting its ideas to work for the past five years, I can say it has done more to improve my abilities as a Web designer than any other book."
–Jeffrey Zeldman, author of Designing with Web Standards
Business Model Generation is a handbook for visionaries, game changers, and challengers striving to defy outmoded business models and design tomorrow's enterprises. If your organization needs to adapt to harsh new realities, but you don't yet have a strategy that will get you out in front of your competitors, you need Business Model Generation.
by Sean Ellis and Morgan Brown
Think of the Growth Hacking methodology as doing for market-share growth what Lean Start-Up did for product development, and Scrum did for productivity. It involves cross-functional teams and rapid-tempo testing and iteration that focuses customers: attaining them, retaining them, engaging them, and motivating them to come back and buy more.
An accessible and practical toolkit that teams and companies in all industries can use to increase their customer base and market share, this book walks readers through the process of creating and executing their own custom-made growth hacking strategy. It is a must read for any marketer, entrepreneur, innovator or manager looking to replace wasteful big bets and "spaghetti-on-the-wall" approaches with more consistent, replicable, cost-effective, and data-driven results.
The Design of Everyday Things
Even the smartest among us can feel inept as we fail to figure out which light switch or oven burner to turn on, or whether to push, pull, or slide a door. The fault, argues this ingenious-even liberating-book, lies not in ourselves, but in product design that ignores the needs of users and the principles of cognitive psychology. The problems range from ambiguous and hidden controls to arbitrary relationships between controls and functions, coupled with a lack of feedback or other assistance and unreasonable demands on memorization.
The Design of Everyday Things shows that good, usable design is possible. The rules are simple: make things visible, exploit natural relationships that couple function and control, and make intelligent use of constraints. The goal: guide the user effortlessly to the right action on the right control at the right time.
The Design of Everyday Things is a powerful primer on how — and why — some products satisfy customers while others only frustrate them.
The Best Interface Is No Interface
In his insightful, raw, and often hilarious criticism, Golden reveals fascinating ways to think beyond screens using three principles that lead to more meaningful innovation. Whether you're working in technology, or just wary of a gadget-filled future, you'll be enlighted and entertained while discovering that the best interface is no interface.
User interface design is a challenging, multi-disciplinary activity that requires understanding a wide range of concepts and techniques that are often subjective and even conflicting. Imagine how much it would help if there were a single perspective that you could use to simplify these complex issues down to a small set of objective principles. In UI is Communication, Everett McKay explains how to design intuitive user interfaces by focusing on effective human communication. A user interface is ultimately a conversation between users and technology. Well-designed user interfaces use the language of UI to communicate to users efficiently and naturally. They also recognize that there is an emotional human being at the other end of the interaction, so good user interfaces strive to make an emotional connection. Applying what you learn from UI is Communication will remove much of the mystic, subjectiveness, and complexity from user interface design, and help you make better design decisions with confidence. It's the perfect introduction to user interface design.
Despite all of the UI toolkits available today, it's still not easy to design good application interfaces. This bestselling book is one of the few reliable sources to help you navigate through the maze of design options. By capturing UI best practices and reusable ideas as design patterns, Designing Interfaces provides solutions to common design problems that you can tailor to the situation at hand.
This updated edition includes patterns for mobile apps and social media, as well as web applications and desktop software. Each pattern contains full-color examples and practical design advice that you can use immediately. Experienced designers can use this guide as a sourcebook of ideas; novices will find a roadmap to the world of interface and interaction design.
The modern web design process
Learn how a well-defined process translates to high-performing websites.